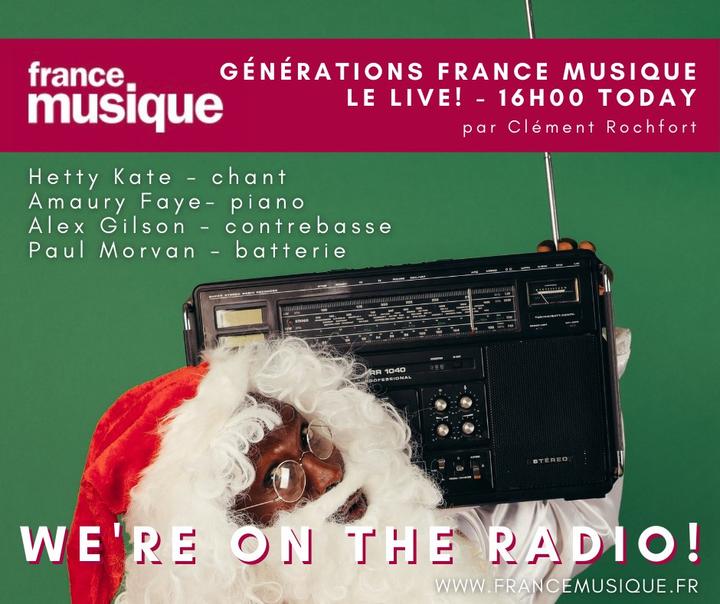 The french national radio will broadcast a live recorded performance with Hetty Kate and the Danger Zone Collective on December 25, for Christmas. Alongside the prestigious Maîtrise Notre Dame de Paris, Orlando Bass, Enguerran Dubroca and Yuko Osawa, they will perform Christmas songs and jazz standards.
The Generations France Musique show is a live show that occurs every week at the Theatre de L'Alliance Française. It is presented by Clément Rochefort and broadcasted on France Musique.
For more information, go on France Musique's official website.